Switzerland Innovation Park Basel Area
---
Basel Healthtech Conference 2024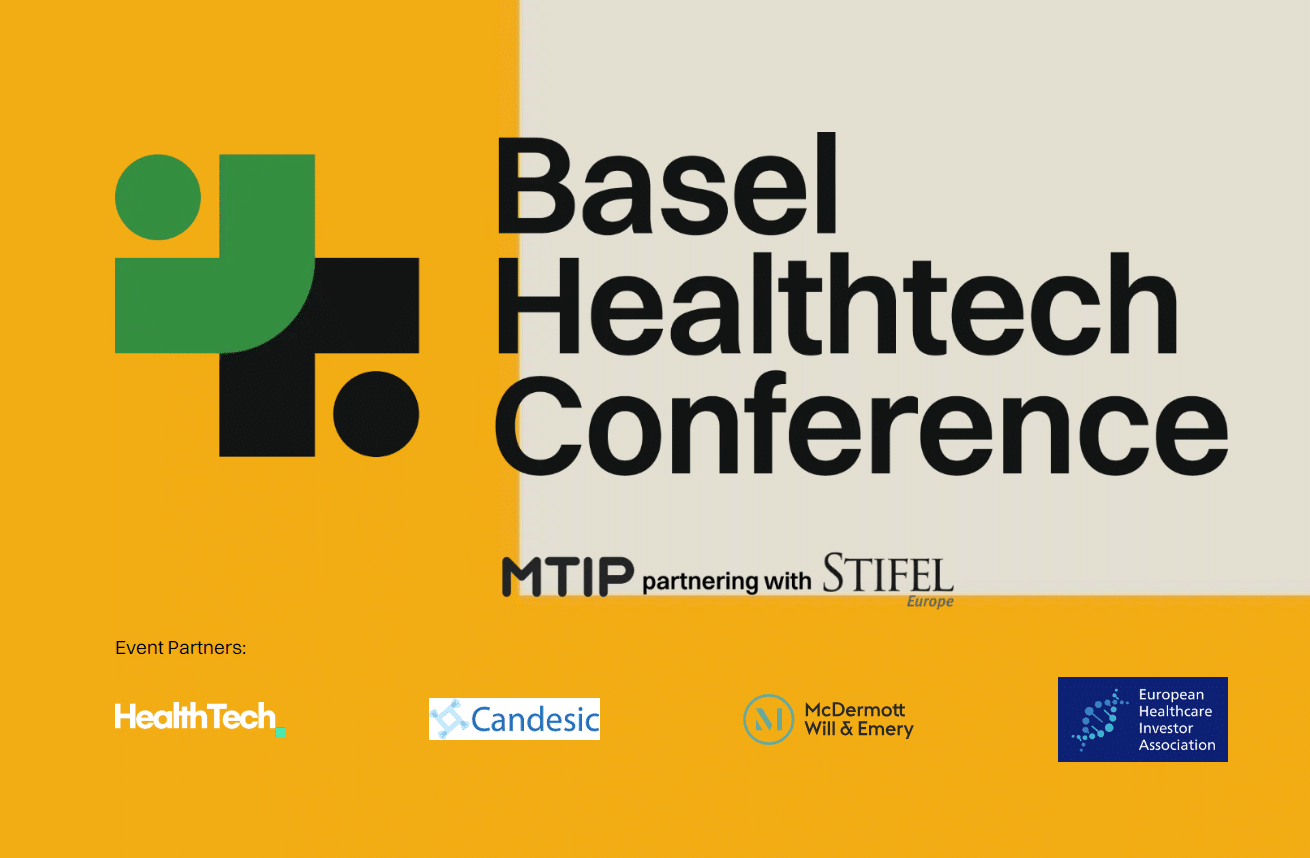 MTIP partnering with STIFEL Europe
Join us for a two-day event showcasing the latest in healthtech innovation, networking, and inspiration. Gain access to cutting-edge research and top-notch content while discovering solutions addressing significant healthcare challenges.
Event features:
Innovation focus: Explore healthtech solutions from startups to industry leaders, addressing key healthcare challenges and improving lives.
Speaker sessions: Learn from influential figures in healthcare innovation, gaining insights that shape the industry's future.
Networking Opportunities: Connect with healthcare transformers, key opinion leaders, and industry players to foster collaborations.
Basel Ecosystem: Immerse yourself in the Basel ecosystem, experiencing a unique blend of research, entrepreneurship, and community support.

Who should attend:
Healthtech companies: Showcase your innovations and connect with potential collaborators.
Founders and innovators: Discover opportunities and gain insights from industry leaders.
Key opinion leaders: Contribute to shaping the future of healthtech.
Industry leaders and senior executives: Stay updated on trends and network with peers.
Academia and decisionmakers: Contribute to the fusion of research and real-world impact in healthtech.

Don't miss this chance to be part of a conference driving healthtech collaboration and innovation. Join us for two days of impactful connections and insights.
Location
Biozentrum, University Basel, Spitalstrasse 41, 4056 Basel

Biozentrum, University Basel, Spitalstrasse 41, 4056 Basel
Onsite Registration
Organizer
---